Number the Stars
Written by Lois Lowry
Reviewed by Ramses M. (age 9)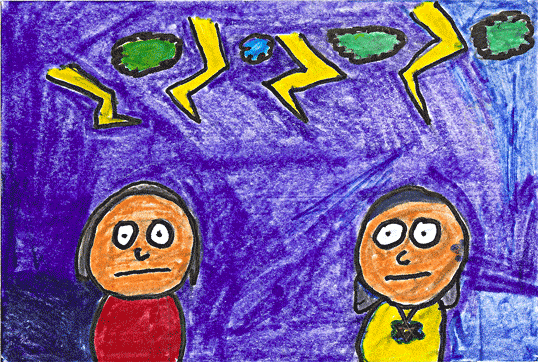 Has any body in your family lived during World War II? In this book, a girl named Annemarie lived during this time. She has to save her friend, Ellen, and help her escape from the Nazi soldiers in Denmark. They have to go somewhere to be safe. Annemarie and her family all help Ellen and her parents. She is brave and she thinks fast at the right time.
This book is mostly about friendship because people help each other. This book is also about tragedy because some people die. The people that die are brave because they have to face the Nazi soldiers. Annemarie had to learn to be brave. If I lived during this time, I would be scared.
I recommend this book to 4th graders and older. People who like historical fiction and teacher would also like the book. This book is exciting and it might make you cry.