Number the Stars
Written by Lois Lowry
Reviewed by Marissa M. (age 10)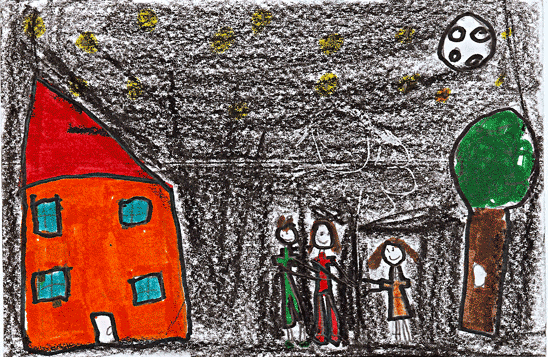 Have you ever read a book about World War II? This is a book about World War II. A girl named Ellen and her best friend, Annemarie, go through a lot of adventures. The Nazi soldiers are looking for Ellen and her family because they are Jewish. Will Ellen and her family escape from the Nazis? One of the themes in Number the Stars is bravery because Ellen has to be brave to escape. Annemarie was brave even though she did not know what was going on! Now that's what I call brave!
I loved this book because there was a lot of suspense and the book left me hanging when the author ended the chapter. My favorite part in the story was when Annemarie had to act like her younger sister Kirsti and be feisty! I think Kirsti is interesting because she named the cat "God of Thunder." Annemarie changed in the book because she became more mature. This book has won a Newbery Award. This book is like the book Twenty and Ten because they are both about World War II. During some parts of the book, I felt like crying. I think this book is exiting and sad at the same time.
I recommend this book because it is really suspenseful. I recommend this book to 4th graders and up. If you like historical fiction books, then this is the one for you. Also if you want to know what Jewish people had to go through during this time, then read Number the Stars. I hope you read this book and love it as much as I did!