Number the Stars
Written by Lois Lowry
Reviewed by Dana H. (age 10)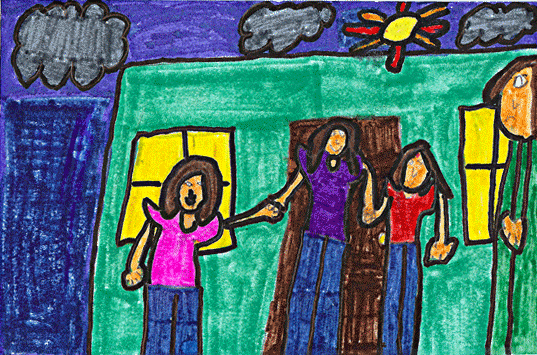 If you like books that are sad and sometimes funny, then you need to read this book. Annemarie, Ellen, and Kirsti were running and were caught by some soldiers. After they got home, Annemarie told her mom. Annemarie and Ellen went to a shop, and the owners weren't there. Everyone except Papa went to Uncle Henrik's house. They're trying to escape from the soldiers because Ellen and her family, the Rosens, are Jewish.
I found Kirsti to be interesting because she's stubborn and feisty. Annemarie changed from not caring at all to being brave and responsible. I think Number the Stars is a unique book because you can learn what the people were like in during World War II, and you can laugh when Kirsti talks. This story reminds me of my younger cousin Emma. She talks back and doesn't do what she's told. One of the themes in Number the Stars is injustice because the Nazi soldiers are not being fair to the Jewish people just because of their religion.
I recommend this book to 4th, 5th, and 6th graders because younger kids wouldn't understand World War II. Fourth, fifth, and sixth graders would like it because they can learn about World War II. I think Number the Stars is interesting because it's not just about boring things about World War II. There is more emotion in the book that readers will like.