Sepron the Sea Serpent
Written by . .
Illustrated by Ezra Tucker
Reviewed by Saul P. (age 12)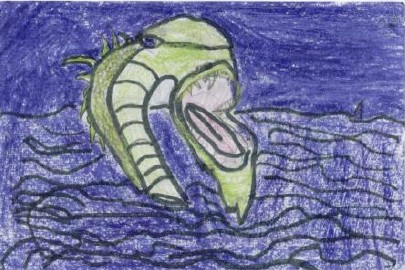 Have you ever gone on an adventure? Have you ever been alone? This book is about a boy named Tom. He goes on an adventure and fights monsters that have spells on them.
My favorite character is Tom because I'm a bit adventurous too. When I read the book it felt like I was really in the book. When my family and I go visit my cousins, I walk around and go on adventures.
The book is fast and easy to read. When I saw the cover I thought it was going to be exciting to read. I thought it was going to be a boring book but when you get into book it gets exciting. The monsters look like snakes, dragons, and horses.
I would recommend this book to children at the age of nine or ten. It's a really interesting book and fun to read. The most interesting part is when he fights the monsters but when he fights them, the monsters have some kind of powers. When Tom defeats the monsters something special happens. Read the book and find out.