Briana's Gift
Written by Lurlene McDaniel
Reviewed by Noelle H. (age 12)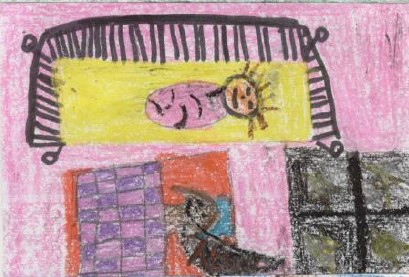 Have you ever thought about having a baby at the age of 15? Would you still keep it?
This girl her name is Briana. She gets pregnant at the age of 15. So she really wants to keep the baby. Her mom keeps telling her she is to young to keep a baby and that she has to support it. So she gets a job at a store. The money will help support the baby. So one day when she was checking somebody out she passed out. They immediately called 911. She had a brain aneurysm and it exploded. What will happen? Will she die? What about the baby? Will the baby live?
I really liked the book. Iit could actually happen. So it can change a person's life. The baby was born near Christmas and so was I. Learning to care for a baby slowed her down she could not just get up and do what ever she wanted. That's why I love Lurlene McDaniel books. They are great books to read. A character that's in the book reminds me of myself because they name the baby Noel and my name is Noelle. It made me feel like I was part of the book.
I would recommend this book to third through seventh grade. I encouraged my sister to start reading these books.