Miss Rumphius
Written by Barbara Cooney
Illustrated by Barbara Cooney
Reviewed by Alicia C. (age 5)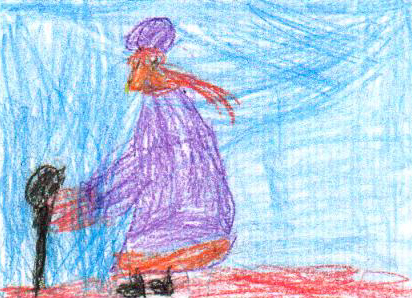 This book is about a little girl who grows up and tries to make the world pretty.
I think this book is very nice because there are lupines in it, and I like flowers a lot. My favorite part is when the wind blows flower seeds to a different place. Then the flowers grew. They are very beautiful colors. The pictures in the book are very interesting because there are very light and very dark colors. The book makes me feel pretty. It makes me think about making the earth clean and pretty.
This is a good book to read for people who want to learn how to clean the earth.