Where the Red Fern Grows
Written by Wilson Rawls
Reviewed by Jessica H. (age 12)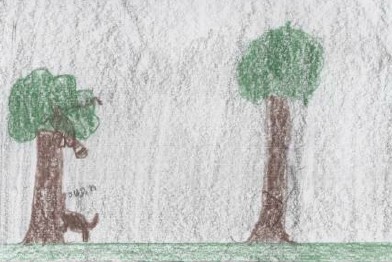 Do you like dogs? Do you like to raccoon hunt? Do you like when animals spend a lot of time with you? This book is very emotional.
This book is about two dogs and a boy. The boy's name is Billie and the dog's names are little Ann and old Dan. Billie is a boy who loves dogs and wants two coon hounds. My favorite part was when Old Dan and Little Ann fought with a Mountain Lion.
The boy teaches the dogs to hunt. I like this book because I love dogs. I even have two of my own. My favorite character was Old Dan because he reminds me of my dog Boomer because he loves chasing animals. This book reminds me of the book Old Yeller.
I would recommend this book to sixth grade and up, because it is a thick book and will be complicated for younger kids. If you like books about dogs, I would recommend this book to you. If you like books that make you very emotionally involved in the book, I would also recommend this book to you.