Stargirl
Written by Jerry Spinelli
Reviewed by Kassidy S. (age 11)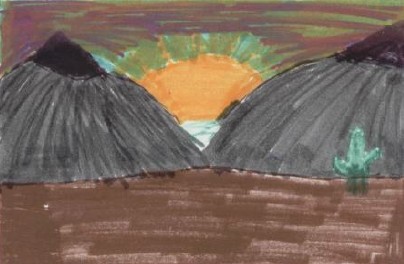 Stargirl is about a girl who is new in high school and is a little bit different! She is very kind and cares for everybody, but not everyone accepts her kindness. A schoolmate Hillari Kimble announces Stargirl "a scam"! Later Stargirl finally makes friends and becomes a cheerleader. The rest is for you to find out!
I liked the book Stargirl because a lot of kids that are new in school can relate to what she went through. She reminded me of one of my friends Courtney who is nice to everyone and they look alike too. The author Jerry Spinelli did a very good job because of all of the details in the plot and the way he described it makes you feel like you are in the book. It is not like any other book he has written.
I recommend this book to children from ages ten to seventeen. This book is 185 pages. You will not want to put it down!!!