Hush
Written by Jacqueline Woodson
Reviewed by Catherine Y. (age 12)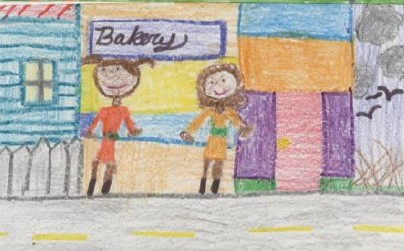 Hush will keep you on your toes! This 180- page story has all sorts of twists and turns, so you'll always keep your thoughts running. The author, Jacqueline Woodson, has created images within your mind so, you end up seeing the whole story play out in your mind. Like when the two sisters were talking to each other in the coffee shop, I could just picture it in my mind. The publisher of Hush is Speak.
Hush is about Toswiah Green and how she has to leave all of her past when her father testifies against a murder case. Now her name is Evie Thomas, and Evie struggles with her "new" life. It's hard for her knowing that she can't tell anyone about her past no matter how much she trusts them. She can't tell anyone about her old life. I believe that the author wanted the message to the audience to be that you need to be able to handle all of the twists and turns in life.
I thought that Hush was a terrific book. The author made you think about what would happen next. In one chapter everything would be going one way, and then in the next chapter it would turn right around. Certain parts of the book was filled with excitement! Then, some parts moved kind of slow and wouldn't get to the point.
I think that both girls and boys would enjoy Hush. I think that children ages 11-15 would read this story.