Shiloh
Written by Phyllis Reynolds Naylor
Reviewed by Frances K. (age 8)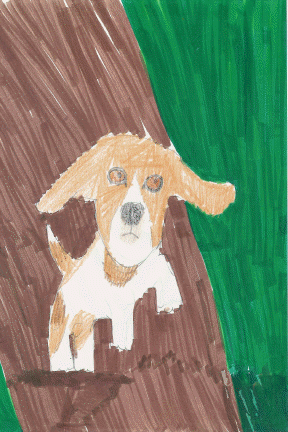 I read the book, "Shiloh", by Phyllis Reynolds Naylor. It was about a boy named Marty and a beagle named Shiloh. Shiloh belonged to Judd, who was mean to his dogs. He kicked them and chained them to a pole.
I liked it because it was suspenseful and happy at the same time. My favorite part was when Shiloh escaped from Judd for the second time. He went to Marty's house and sat under the tree. I liked it because that proved he was smart. There were no illustrations, but the writing was very detailed.
I recommend this book to kids in second grade and up who like animals.