The Zombie Zone
Written by Ron Roy
Illustrated by John Steven Gurney
Reviewed by Stephen L. (age 9)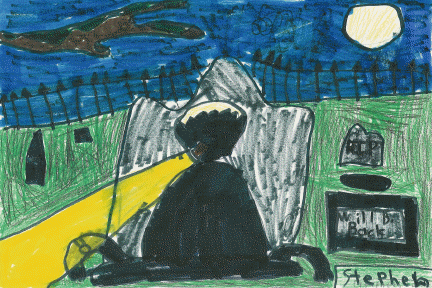 It is about three kids who are on vacation. They visit a village and discover that a zombie has been stealing graves. The zombie has silver hair, big feet, and is tall.
My favorite picture is of the zombie coming out of the grave. The zombie looks mysterious in that picture. My favorite part was when Dink, Josh, and Ruth Rose spied on the zombie because I like spying. As I read this book I felt interested because it was a good mystery.
I recommend this book to everyone from first grade to third grade. It is a good mystery.