Let's Go Fishing
Written by K.C. Kelley
Reviewed by Dylan W. (age 9)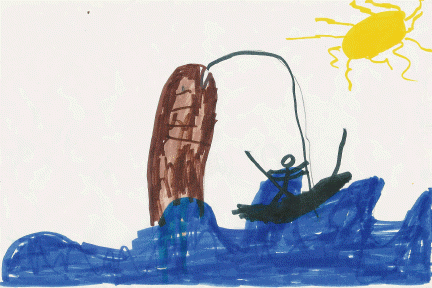 The title of the book is "Let's Go Fishing" by K.C. Kelley. The book is about fishing, hooks, and all the tackle to use in ponds, rivers, lakes, and oceans. Many fishermen try to fool the fish by using lures. Different lures will attract different types of fish. You can make flies to use for fly fishing. The idea of the book is to make fishing more fun. The book will attract you to be a fisherman.
I think the book is cool because you can actually catch giant fish. My favorite part is about catching big fish. The big fish put on a big struggle. Kids can catch big, huge fish. There are photographs of big and little fish in the book. There are no illustrations. The book reminds me of a time I went fishing at Number Ten Pond.
I recommend this book to fisherman. You can learn more about fishing.