Flying Solo
Written by Ralph Fletcher
Reviewed by Jordan M. (age 12)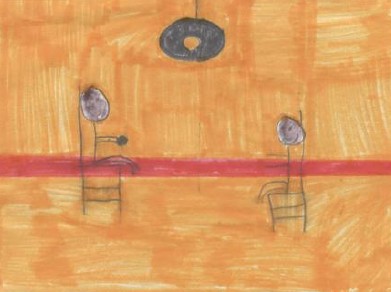 THIS book will make you wish there was a series. Something weird is going on in Mr. Fab's sixth grade class--no teacher--no sub. Oh no. No teacher, secrets,lying, and crying. How fun? Does smarty pants Karen, quiet Rachel, mean Bastian, and the rest of the sixth grade make it through the day? Read this book and find out.
THIS book is so good because the characters act like there is a teacher in the room but there isn't a teacher. I love Bastian. He's like me. He's mean on the outside and nice on the inside. He loves his dog but gives it up like me. My favorite part is when they're having a rock ceremony and Bastian throws the rock and it misses the window. You'll want to read it a second time because Ralph Fletcher uses so much emotion.
I recommend this book to sixth through tenth grade. It is the best book you will ever read..