May I Please Have A Cookie?
Written by Jennifer Morris
Reviewed by Brianne G. (age 8)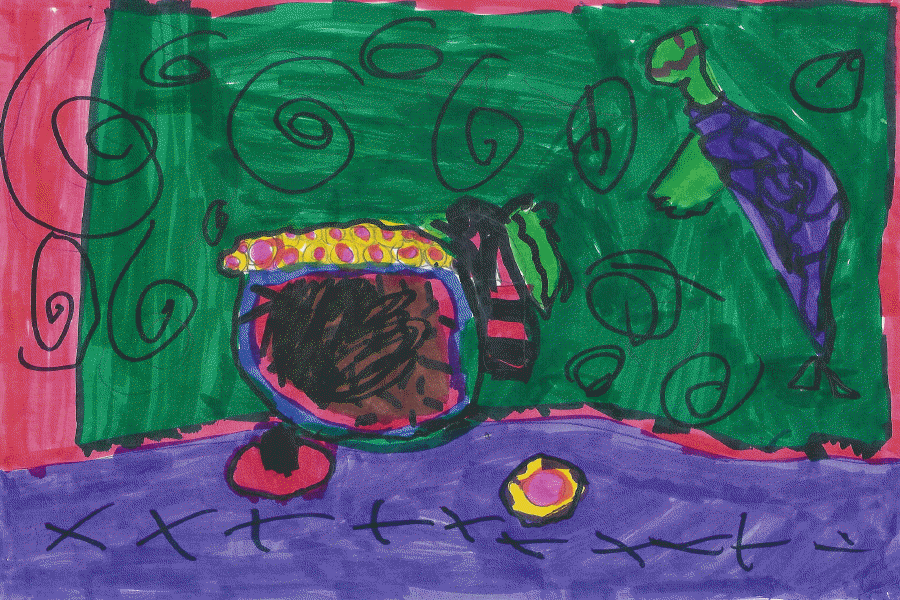 This story is about a mom and Alfie. Alfie is an alligator. I think he is about five years old. He loves cookies.
The setting is in his house. Alfie's mom makes cookies. The problem is that Alfie cannot get a cookie. Alfie put on a costume and he dropped part of it and said, "oops." You should read the book and see what happens at the end.
My favorite part is when Alfie dropped the mustache he was wearing and said, "oops." I liked it because it was funny. Alfie was wearing a black coat and a suitcase that said "time for cookies."
My favorite character is Alfie because he is funny. He comes up with good ideas, but he does not get a cookie.
I felt happy when I read this book because he is funny, too. But when Alfie cried, I felt sad because he was crying.
I recommend this book to people who like funny books.