The Prince of Egypt
Written by Dream Works
Reviewed by Jesse C. (age 7)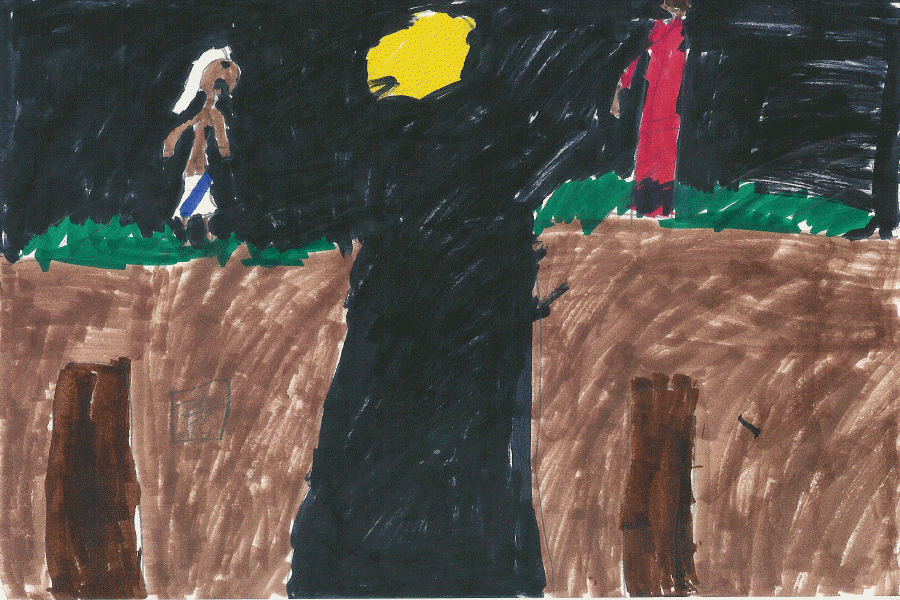 This story is about Moses. He is the main character. His Hebrew mother was desperate because the king of Egypt sent guards to kill the first-born children. She hid Moses along with Miriam and Aaron. Finally, a guard came too close and she took Moses and her two other children to the Nile River and put Moses in a basket. Moses floated in the basket right up to the palace of the pharoah of Egypt. The queen brought him in and he became their son.
The problem is that the Jews are enslaved by the pharaoh. Moses has to stop slavery. He runs away into the desert. He found a camp of escaped slaves.
One day, a sheep escaped from the camp. Moses went to find the sheep. When he went into a cave, Moses looked in. A light was shining. It was the burning bush. The god of Moses' ancestors told Moses to get the Jews out of slavery. Read this book to find out what happens.
I like this book because it is a true story. It's about the history of the Jews in Egypt. I also like it because it's very exciting.
My favorite part is when the Jews and Moses go down to the shore. I also like it because the Jews used words not fists, even though soldiers were sent to kill them.
At the beginning, I felt bad for the Jews. I felt bad because they were slaves for Egypt. I also felt bad for the Jews in the middle. At the end of the story, I felt happy for the Jews.
I recommend this book to second graders and up and people who like history books.