Anne of Green Gables
Written by L.M. Montgomery
Reviewed by Ariel D. (age 10)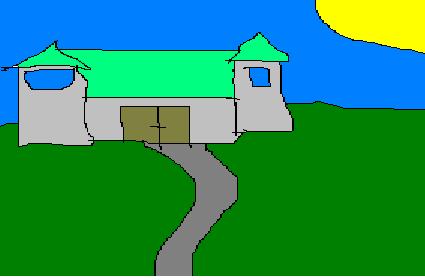 This book was about a girl who was brought to a place of her dreams. Marilla and Matthew, who lived at Green Gables, were expecting to adopt a boy who would help out on the farm but instead they got Anne. Anne, who was an orphan, soon found out that she might not be able to stay. Will she stay at Green Gables, the house of her dreams? You'll have to read the book to find out.
I like this book because it makes my heart go out to this Canadian orphan. I like the way Anne is always getting herself in and out of trouble. I think this book is interesting because I relate to Anne, besides the part about being adopted. My favorite character was Anne because she was a talkative and imaginative girl. My favorite part was when she cracked a slate over a classmate's head because he made fun of her red hair.
I recommend this book to people of all ages because it's touching. But be prepared to read a lot. Don't forget it's an eight book series!