Stink and the World's Worst Super-Stinky Sneakers
Written by Megan McDonald
Illustrated by Peter H. Reynolds
Reviewed by Parker M. (age 9)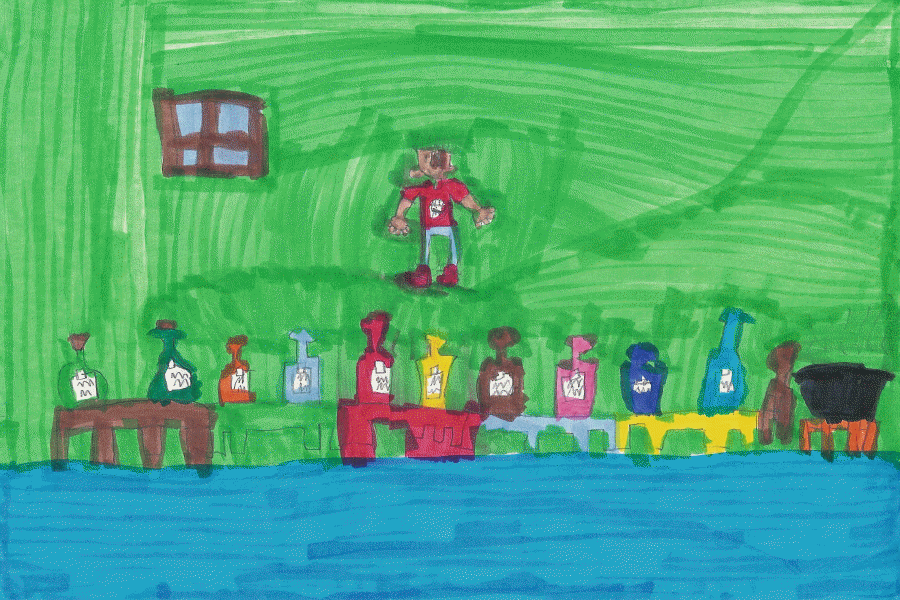 Stink is a third grade boy with one mom, one dad, and a sister. He is the main character. Stink's class goes to a science museum and Stink goes to the "Everybody Stinks" exhibit. At a certain part, he finds out how good his ability to smell is on a scale of 1 to 10. His smelling is a 10! Soon, he loves horrible smells, like toilet water and the worst smell known to third grade kind, the corpse flower. The corpse flower is a stinky flower.
Later, he learns that there is a stinky sneaker contest. Can he win? How did he get his name? Find out in Stink and the World's Worst Super-Stinky Sneakers.
At the end of each chapter, there are some Stink's Stinky facts. They have more cartoony pictures. It has true facts, too. That's why this book is unique.
This book reminds me of myself because I am like Stink. I have stinky sneakers, too. Half of the book is about stinky sneakers. The other half is about smelling good. Stink also has a cat like me.
The illustrations are cartoony. They are not that realistic. For example, Stink's hair is just lines. There is no color in the pictures.
My favorite part was when Stink was making all the perfumes. I liked it because the names were funny and Stink used toilet water! That's what my illustration is about.
I recommend this book to second through fifth graders and to people who like a good laugh.