Henry and Mudge Get the Cold Shivers
Written by Cynthia Rylant
Illustrated by Sucie Stevenson
Reviewed by Kolby T. (age 7)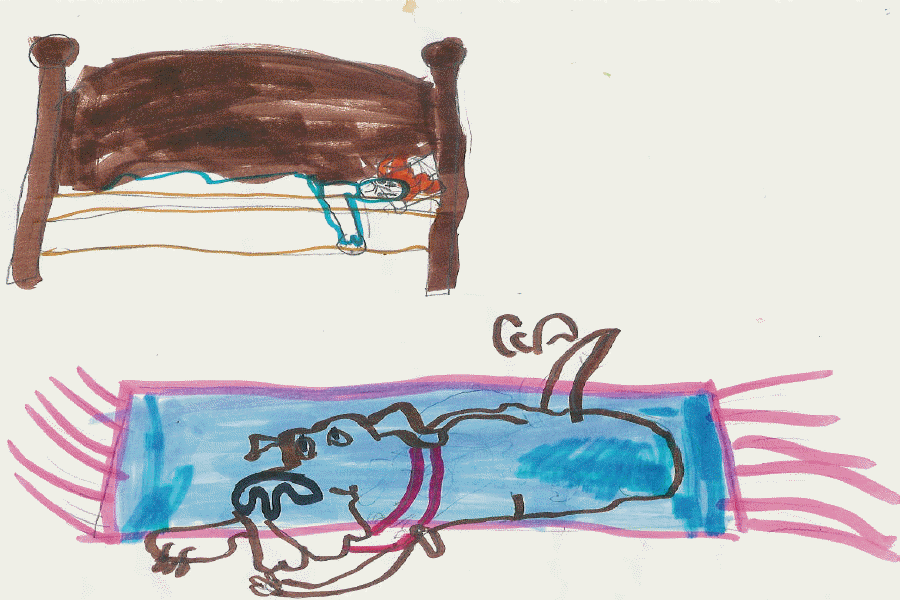 This story is about Henry and Mudge. Henry is a boy and Mudge is a dog. It tells about when Mudge gets sick. Mudge loves Henry's sick days because Henry gets to stay home with Mudge. They get to lie in bed.
No one knew Mudge could get sick and then one day he did. He had to go to the vet. When he got there, Mudge was scared. He shed his fur and he shivered. Henry was really scared, too.
The vet listened to Mudge's stomach. The vet said, "Can you wait in the waiting room?" Henry waited. Henry was wondering what would happen to Mudge. Read this book to find out what happens to Mudge.
My favorite part was when Mudge got sick because when Henry and Mudge got to the vet, Henry was waiting in the waiting room. Henry was wondering if Mudge even knew how to say "aah."
I like the pictures because when Mudge fainted, it was really funny. The other picture I liked was when Henry was wondering if Mudge knew how to say "aah." The pictures are in color I also like the details in the back picture. They are really cool.
This book reminds me of when my cat got sick. We had to carry the cat to the car. When we got to the vet, I was scared that my cat would get really sick. Then, I went to see my cat and he was all better.
I recommend this book to kids ages five to seven. Kids who like pets would like this book.