Frog and Toad All Year
Written by Arnold Lobel
Illustrated by Arnold Lobel
Reviewed by Emily B. (age 8)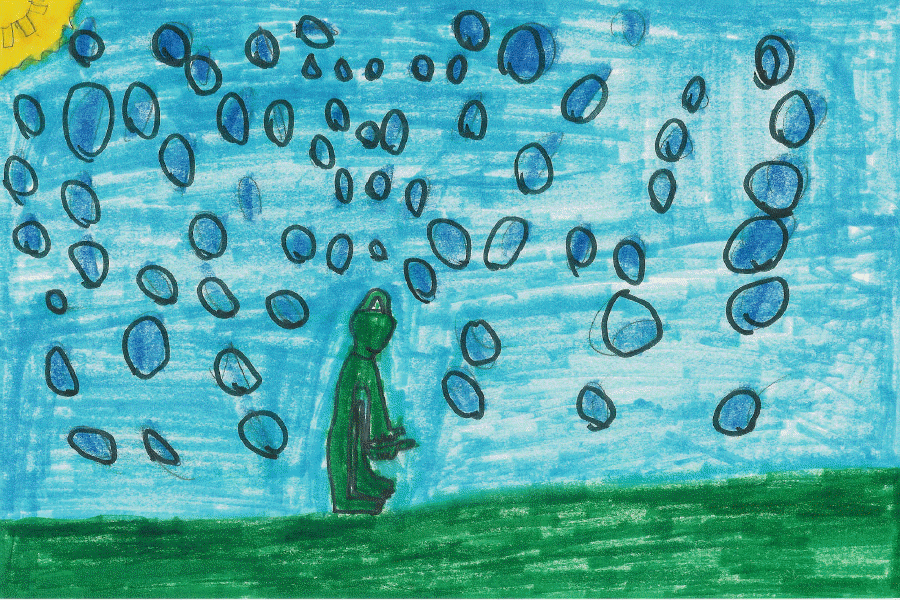 This book is about a frog and a toad who are friends. They do a lot of things together. The chapter that I am going to tell you about is The Corner. The Corner is about a frog who is trying to find this corner that his father told him about. His dad says that spring is just around the corner. Frog thinks that if he goes around the corner, spring will come. You should read the book to find out what happens.
The unique part of the book was when Frog walked in the meadow. The grass was taller than Frog. Frog found a corner. Frog went around the corner, but spring was not there.
My favorite part was when Frog was trying to find the corner. My second favorite part was when Frog found an old worm asleep on a tree stump. I liked it because it is funny. When he tries to find the corner, he finds three pebbles, a pine tree, and some dead grass.
I liked Frog and Toad because they are funny. Frog likes to swim. Toad likes to get letters. They like being together.
I recommend this book to second and third graders ages seven to ten. Kids who like frogs and toads would like this book.