Number the Stars
Written by Lois Lowry
Reviewed by Esteban Q. (age 10)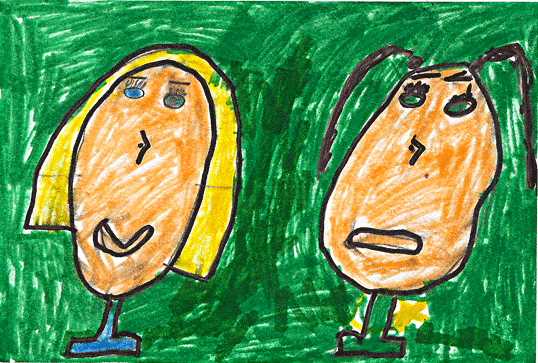 Do you like suspenseful books? Then you must read this book—you'll love it! This book starts out with Annemarie Johansen and her best friend, Ellen Rosen, being stopped by two Nazi soldiers. Ellen is Jewish she is in danger because the Nazis are "relocating" Jews. So, the Johansens will help the Rosens escape! Will they be able to escape successfully without being caught by the Nazis?
One of the themes in Number the Stars is "friendship" because the Johansens and the Rosens are such good friends that the Johansens were willing to help the Rosens escape. Also, Annemarie was such good friends with Ellen that she risked her life to deliver a special package so Ellen and her family wouldn't get caught by the Nazis. I didn't like this book…I loved it! I love suspenseful books. I found Kirsti's character interesting because she was so funny. For example, when a Nazi soldier touched Kirsti's hair, she said, "No" in a feisty way. My favorite part was when Annemarie acted like Kirsti when four soldiers and two dogs stopped her in the forest. When I was reading this book it made me wonder about life during World War II. Some of my thoughts and questions were: "What was it like to be Jewish during this time?" and "What was it like to live during World War II?"
I strongly recommend this book to 4th graders and higher. Younger students might not understand it. I'll bet you'll love it just as much as I did!