The Miraculous Journey of Edward Tulane
Written by Kate DiCamillo
Illustrated by Bagram Ibatoulline
Reviewed by Pedro O. (age 9)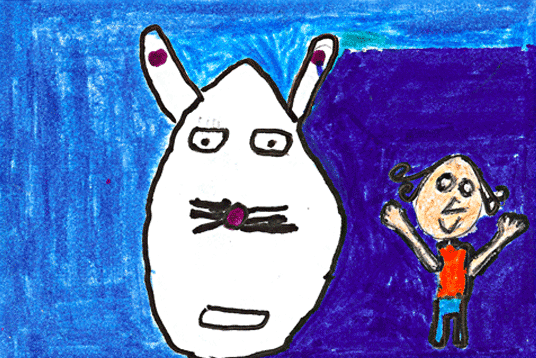 In the book, The Miraculous Journey of Edward Tulane, Edward is a very fragile china rabbit doll that goes on a very wild journey. He meets new people, and he starts to listen to them more. Edward loses his first owner that he loves, and then he longs to have his owner back. He keeps finding new owners and losing them.
I liked this book because it is an adventurous book with a lot of fantasy. It is one of my favorite types of books. My favorite part of the book is when Edward's clothes were torn off in front of everybody on a cruise ship—he was naked! It was one of the funny parts. In this story Edward changed because he started to listen and feel. He learned what hurt him and what mattered to him. This book is the best one I've ever read because the author uses a lot of suspense. One of the themes is love, loss, and longing.
I strongly recommend this book because it's very easy to understand the words that Kate DiCamillo uses. In my opinion, 3rd graders and up should read this book. If you like Kate DiCamillo and fantasy books, then this is the book you should read!