The Miraculous Journey of Edward Tulane
Written by Kate DiCamillo
Illustrated by Bagram Ibatoulline
Reviewed by Derek M. (age 10)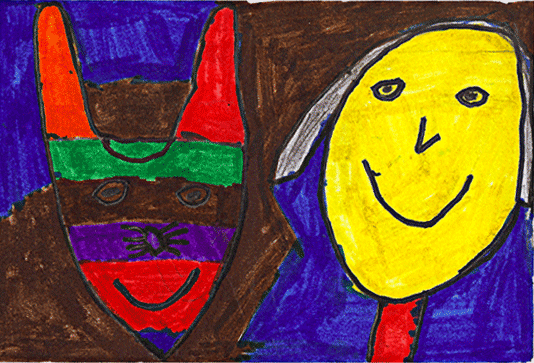 This was a really good book. There was a lot of suspense at the end of each chapter. Edward was really self-centered at the beginning of the book, but at the end he was not self-centered. Edward didn't love anyone, especially Pellegrina. Edward was thrown off a ship, and then tossed in the dump. He moved around a lot, and everywhere he went, something bad happened. The main idea is that Edward longs for his loved ones. I think the author was trying to tell us to not be like Edward at the beginning of the book.
I loved this book because I thought there was a lot of suspense at the end of each chapter. There were a lot of emotions in it and excitement, sadness, and happiness. In the end, it all turned out okay. My favorite part in the book was at the end because of the reunion (read to find out). I liked Edward best because he changed so much at the end and he was funny. Abilene reminds me of myself because when Edward left she was sad, and when my dad left today I was sad. I think Edward changed in the book because at the beginning he was self-centered and towards the end he started to love and care. He opened his heart and someone came for him. The illustrations were so good—they were almost like real photographs. The illustrator used so many different colors in the pictures. This book is unique because it was one of the New York Times best sellers. This book is just like the book Tale of Desperaux. There is a lot of suspense at the end of each chapter. This book is not part of a series, but if it were it would be very good. I felt happy and sad in this book. It made me wonder if she will make another part of this book.
I recommended this book to anyone from 3rd grade and up because the younger kids wouldn't understand it really well because there are a lot of difficult words in this book. I think the characters and the author's writing style might interest you because the characters are sometimes mean, funny, sad, and happy. The author's writing style is so good that it is like you are in the book with them.