The Miraculous Journey of Edward Tulane
Written by Kate DiCamillo
Illustrated by Bagram Ibatoulline
Reviewed by Ramses M. (age 9)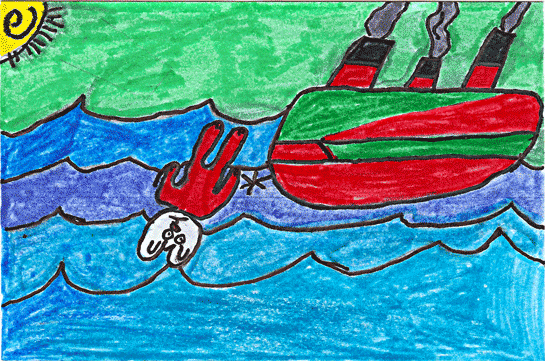 Did you ever think a rabbit can think? Edward was a doll that thought love did not exist. One day Abilene went on vacation with her family. Then Martin and Amos came and bullied Abilene. Amos accidentally throws Edward off the ship. Edward couldn't believe he was actually scared. The ones he treasured, he lost. He hated love, but when the journey began he started to love.
My opinion was that this book was a journey because he went to a lot of places and he made families happy. My favorite part was when Edward thought he was the princess in the story that turned into a pig. I also liked the illustrations. They look like you're inside the book. This reminds me of my sister because she left to Arizona and the came back but the she left again, and Edward went to different places, too. This also reminds me off me of a book called The Old Willis Place. They both have tragedy and journey.
I recommend this book to 4th graders, and up and teachers to read to their students. You will like it, you might cry.