Squanto
Written by Clyde Robert Bulla
Illustrated by Clyde Robert Bulla
Reviewed by Macenzie B. (age 9)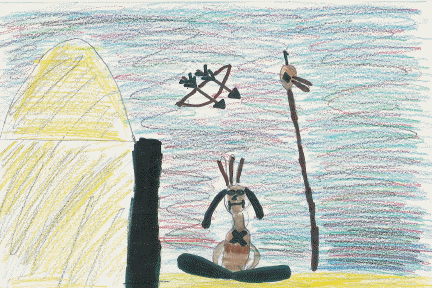 I think the book Squanto is interesting because it is about an Indian boy named Squanto. He's a nice Indian.
I also liked this book because Squanto helped the pilgrims. At the end he showed them how to plant, fish and hunt.
He also went with some whitemen who tried to sell him as a slave, but two nice men bought him and let him go.
Squanto also went back to his village after many years. His whole village was gone. The path was covered with grass and a boy came and said, "Your tribe is gone, they died from a sickness."
My favorite part was when Squanto helped the pilgrims if Squanto didn't help them they might have died.
My favorite character was Squanto because he was kind, friendly, and brave. He was helpful to many pilgrims.
I recommend this book to whoever likes Native Americans because they will learn about Squanto, his tribe, and Englishmen that came to America.