Little House Farm Days
Written by Virginia Lee Burton
Illustrated by Renne Grauf
Reviewed by Jacob E. (age 10)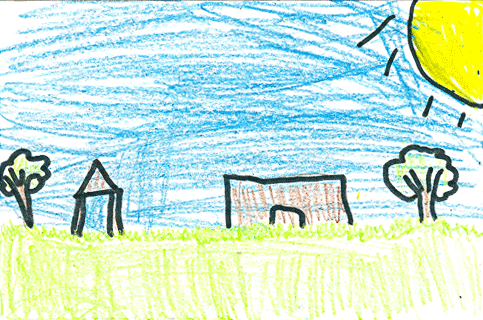 This book was great! First you need to know that they own a farm then you need to know Pa, Ma, Laura and Carrie owned a farm. On their farm, they saw a machine. That machine was a Separater, which helped harvest the wheat. The beginning of the story was very exciting.
Then in the middle and interesting things happen. First, the family built a house of wood. Then, when they were building, Ma fell and twisted her leg. Next, they met a new neighbor. They also planted a garden.
The end was the best! It took a long time to settle. The winter was cold. The hard part of being a farmer is that good and bad things happen, especially in the winter. At the end, Ma got a brand new house and was very surpised and happy.
If I wrote this book, I would not change anything. I love the whole book, but I really love the ending the best because of the surprise! Pa is my favorite character because he is a great role model. Carrie is my least favorite because she's not a big part of the story.
I can relate to this story because Pa works a lot and my dad also works really hard. I think others should read this book, especially if they like history.