Madeline
Written by Ludwig Bemelmans
Illustrated by Ludwig Bemelmans
Reviewed by Sage G-P. (age 7)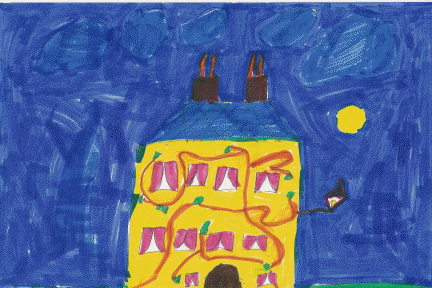 Madeline is about a little girl who lives in a schoolhouse in Paris. She lives with 11 other girls because her parents died.
The problem was Madeline had to have her appendix out. She had to go to the hospital. Then all the other girls wanted to get their appendix out too!
My favorite part was the part when Madeline got her appendix out. I liked that part because she was treated well.
I like the book because it is exciting and funny. It was funny because Madeline was never afraid of anything, not even mice!
I like the pictures in the book because they have detail. I wish the book had more colors because the pictures are mostly just yellow, black and white.
I recommend this book to Kindergarten through second graders. They will like it because it is a good story.