The Littles Go To School
Written by John Peterson
Illustrated by Jacqueline Rogers
Reviewed by Lily P. (age 7)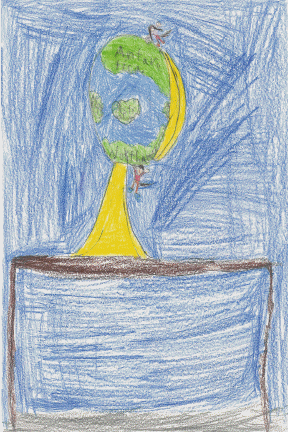 The Littles are little people that live in the walls of the Bigg's house. In this book Lucy Little doesn't want to go to school. But, Lucy and her brother Tom got stuck in the gerbil's cage and Mrs. Bigg took them to school by accident! Read the book to find out if Lucy liked school or not.
My favorite part is when Lucy was walking on top of the globe at school. I liked it because it looked like fun.
I really liked the illustrations in this book. I would have liked them even more if they had colors. The pictures helped me understand the story.
The story reminds me of when I was afraid to go to school. Once I got there I wasn't afraid anymore, just like Lucy!
I recommend this book to people who like the Littles books. I think this book is one of the best in the whole series. Kids in grades 1-4 would like it because it is funny.