Pee Wees On Skis
Written by Judy Delton
Illustrated by Alan Tiegreen
Reviewed by Bryson R. (age 8)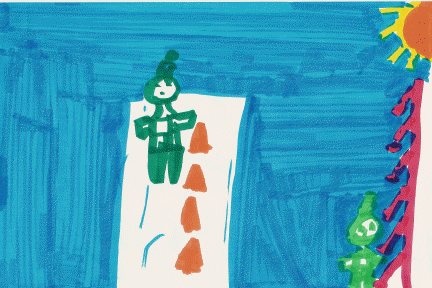 I read the book Pee Wees on skis by Judy Delton. The book was about these kids going to a ski area with their scout leader to learn how to ski.
The problem was that they got stuck in a snowbank. The other problem was that Sonny thought that he was a bad skier, but he turned out to be a good skier!
My favorite part was when Sonny finally got down the hill on his skis. He was really happy when he got down the hill.
My favorite character was Sonny because he was funny. He was funny when he was acting babyish at the beginning of the book.
I really liked this book. It was funny. It was realistic because the kids were fun to read about.
I recommend this book to second and third graders. I think they'll like it because it is funny.