The Littles Go To School
Written by John Peterson
Illustrated by Jacqueline Rogers
Reviewed by Jordan P. (age 7)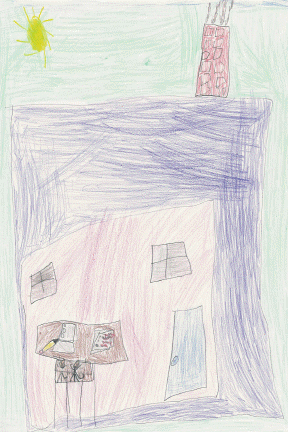 This book is about The Little family that lives in the walls of The Biggs' house. The problem is that Lucy does not want to go to school. The problem was solved because one day Lucy and Tom heard someone coming and so they went into the gerbil's cage to school. Everybody was gone at school, Tom and Lucy got out of the gerbil's cage and they were playing on stuff in the classroom.
I liked this book because it was funny and adventurous.
My favorite part was when Lucy thought that the book report man was a big hairy monster, but it was just a poster!
My favorite characters were Tom and Lucy. I liked them because Tom was funny and Lucy was also funny and brave.
I recommend this book to first and second graders. It will teach them to be brave.