Little House on the Prairie
Written by Laura Ingalls Wilder
Illustrated by Garth Williams
Reviewed by Hannah P. (age 9)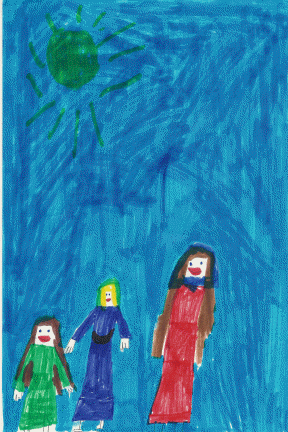 Little House on the Prairie is the second book in the Little House series. In this book, Laura and her family move to Kansas. If you want to find out what happens, read the book!
This was my favorite book in the series. My favorite part was when Pa finishes the log cabin, because it sounds cozy.
My favorite character is Laura because she says funny things and asks a lot of questions.
This series reminds me of when my family moved a lot and finally settled down just like Laura's family.
This is a fun book to read and you can learn from it. You can learn how pioneers lived. I recommend this book to second, third and fourth graders. I think they will really like Laura.