Johnny Appleseed
Written by Jane Kurtz
Illustrated by Mary Haverfield
Reviewed by James D. (age 8)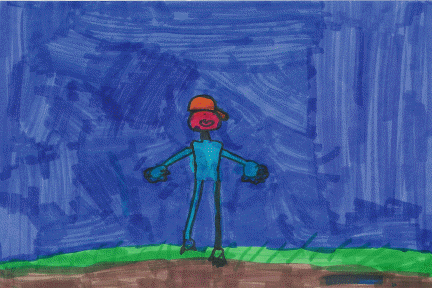 Johnny Appleseed is a book about a man who gave away apple seeds to people so they could grow apple trees. He traveled all around giving people seeds. He was nice and generous to others.
My favorite part was when Johnny walked around giving out the seeds. I like this part because Johnny was being kind and generous.
Johnny was my favorite character. He was kind to people and animals. He wore funny clothes, but no one laughed at him.
I like the pictures in this book. They look very real like the animals, people, water and trees.
I recommend this book to kids in grades 1-4. They will learn a lot about Johnny Appleseed.