Pippi Longstocking
Written by Astrid Lindgren
Illustrated by Louis S. Glanzman
Reviewed by Alice V (age 7)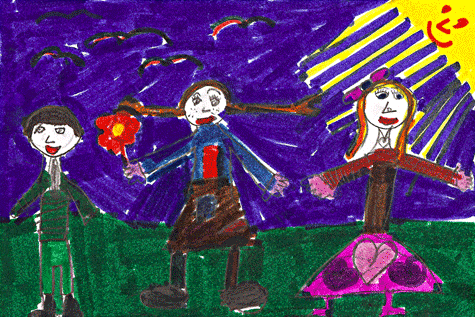 This book is about a little girl who moves to Villa Villekeula and makes friends with Tommy and Annika and have many adventures together…to find out what kind of adventures just read the book.
Hip hip for pip! I feel like I am in this story with Pippi playing, watching because I love Pippi and wish I could be Pippi's friend if I were there. I think Pippi is a wacky, curious, extraordinary little girl because in the part with the burglars, she was counting wrong. I like that when she meets Tommy and Annika she starts lying immediately. Here's an example: did you know that in China everybody lies from 7 am to 12 pm. She is a little bit messy and very funny and kind. She's messy when she's making cookies. She always rolls the dough on the floor. She's funny when she lies big lies that sound true. This book reminds me of the Extraordinary Egg because Jessica and Pippi are both thing-finders. Pippi can lift very heavy things. Example: she can lift a horse. She did it once. I love this book because I think Pippi is hilarious. My favorite part is when Pippi is putting some boys on a tree. Why? If you want to find out read the book! I think the pictures are extraordinary, colorful and fantastic.
I recommend this book because it is a fantastic book! You will love it when you read it. You will love this book if you love adventures. You will love Pippi Longstocking because it is extraordinary.