Artemis Fowl
Written by Eoin Colfer
Reviewed by Michael K. (age 10)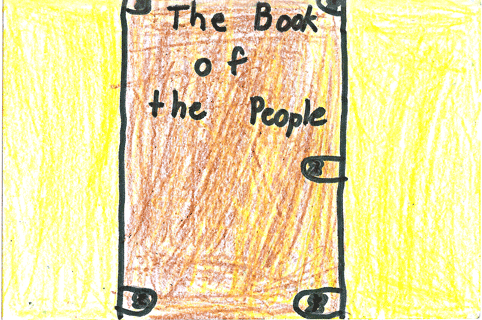 Artemis Fowl, II, with his servant, Butler, travel to Ho Chi Minn City in search for a treasure. Artemis believes in the existance of fairies and sprites. While he's there, he meets a sprite that has the treasure he wants, The Book of the People. Unfortunately, the book is written in Ghommish, and Artemis has to crack the code and figure out how to read it. How can a twelve-year-old boy crack a thousand year old book?
Meanwhile, Captain Holly Short tracks down a troll from deep underground that managed to reach the surface. The troll is trying to do a magic restoring spell, but Captain Holly stops him from finishing it. Now, Artemis and Butler are trying to finish the spell. They need the correct specific things at the specific time and place. Captain Holly tries to stop the ritual, but Butler tranquilizes Holly.
Butler sends Holly to jail to complete the magic restoring ritual. There is only one thing missing, a fairy! Meanwhile, Mulch Diggums tries to break into the Kleptamanic, where humans are forbidden to go. Holly breaks out of her cell to finish the ritual. After her magic is restored, she stops Mulch from going into the Kleptamanic. Since Artemis Fowl revived Holly's magic, she allowed Artemis one wish. He asked her to keep his mom safe.
If I had written this book I would change Artemis to be a hero because the main character shouldn't be a criminal mastermind. My favorite part of the story is when Artemis took the pictures of the book and then sent them to his computer. It is great because around 100 pages can be sent from a phone to a computer. My favorite character is Butler because he protects Artemis from any signs of injury. My least favorite character is Artemis Fowl, II, because he tricks people and only cares for money.
This book relates to me because there is a lot of code cracking and I want to be an engineer so I can fix the world. I need to have future plans just like Artemis. I also want to be one step ahead. People should read this book if they are into adventurous book. I certainly would recommend it!