The Journal of Ben Uchida
Written by Barry Denenberg
Illustrated by Barry Denenberg
Reviewed by Martin M. (age 10)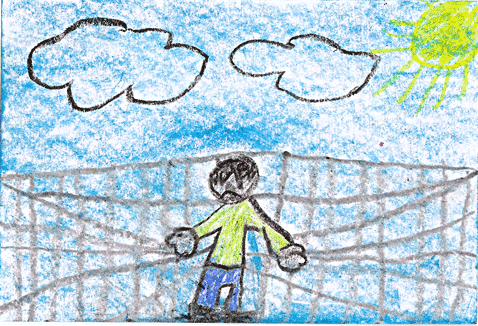 There was a boy named Ben Uchida. He loved playing baseball. Then his father was taken away because there was a war between Japan and America. The people who were Japanese were being discriminated against because of the war.
Then the Uchida family was taken to the Mirror Lake Internment Camp. They had to share a room with other Japanese people. Ben met other friends like Mike, but he stayed friends with Robbie, from where he used to live. Robbie and Ben wrote letters to each other. He also went to school.
Ben was asked by Mike if Ben could play in a league for baseball and Ben said, "Yes." Naomi was making a newspaper. Ben made it to the final game and they lost, but Naomi's newspaper business was booming. Then they found out their dad was coming home. They made a big poster saying, "Welcome." Then their dad came home and then they found out they had to answer yes or no to the question if he wanted to be a soldier. Ben decided not to. He grew to open a sporting goods store. It was the first ever made.
If I wrote this book, I would change the sadness to happiness and make his father nicer. My favorite part of the book is the Epilogue, because it tells what happens later in their lives. Ben is my favorite character because a lot of exciting things happen to him. The military police are my least favorite characters because they are mean.
This story relates to my life because of the hardships in life. I think others should read this story because it is exciting.