The True Story of Balto
Written by Natalie Standiford
Illustrated by Donald Cook
Reviewed by Max A. (age 7)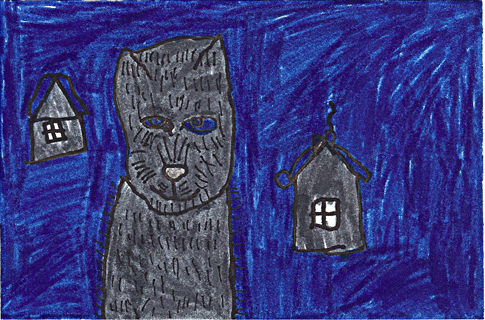 Do you like dogs? Then this is a book for you. I think you will really enjoy this book! And share this book with other people because a lot of people call Balto "the most famous dog in the world". In this book something amazing happens. You will have to read the book to find out.
Balto's driver is named Gunnar. Balto is the lead dog. The lead dog has to be the smartest and strongest dog on the whole entire dog team. Balto is a very brave dog. So are the other dogs. Balto is the bravest. Gunnar heard the mayor on the radio. The race was in three days. Gunnar was excited he could not wait to be on the snow trail and neither could Balto. In this book two kids get very sick with a sickness called diphtheria. Without the medicine the kids would die and many other people would catch the sickness and die, too. The doctor knew he had to get some medicine fast! Will Balto save the town?
One of my favorite parts of the book was when Gunnar dug for the medicine wildly because it is very, very funny. The sled looked like it was ice skating. Gunnar looked like he was skating with it.
I like how the author described what it was like to be in that kind of weather on that kind of day. I bet it was a blizzard and a freezing blizzard, too! I bet it was hard to get to the next stop with a blizzard in the way and coming right at you. I think you should read this book because it is a very, very good book about bravery. I give this book five stars. It is the best book I've ever read. I think this might be the best book in the world. Balto is so cool.
I think books about bravery are really good because, they sometimes have lessons and I really like lessons a lot. I like lessons because you learn something each and every time. My favorite part is when you get to meet Balto in the beginning because when you meet Balto it kind of tells you the whole beginning. Meeting Balto is the beginning of the book.
I think Balto is a great book because if you like bravery you will like this book even more. Even if you do not like bravery you will still like this book because there is a part about happiness, some about friendship, and some emotional parts. Balto is a really good book because it has a little bit of everything.
I think you should read this book because it is 48 pages of fun!!!