Diary Of A Wimpy Kid: The Last Straw
Written by Jeff Kinney
Illustrated by ChadW.Beckerman
Reviewed by Matt F. (age 10)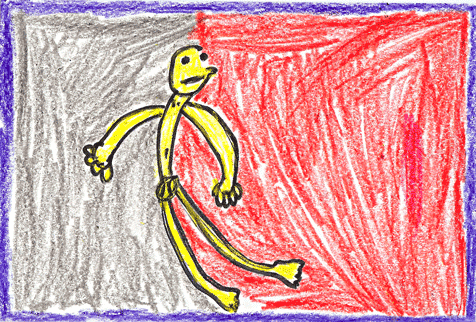 When this story first it starts, it is New Year's. Greg is making his New Year's resolution to help other people. But the only person who stuck to their resoulution was Rodrick, Greg's brother. Greg has been on a program to help make Rodrick a better person with three strikes and you're out. He got three strikes before he could find out the meaning of you're out.
Later, they announced that there was going to be a school dance for the first time. Greg and Rowley, Greg's best friend, were so excited. Greg and Rowley were bachelors with no dates, but the dance was silly anyway.
Then Greg and Rowley were bored sitting on the curb. A really cute girl walked by and said "Hi". Greg was stuttering and couldn't talk. She asked if Greg was okay and Rowley said that he was fine. Greg thought it was his chance to shine.
I would not have changed anything in the story because it was a very good book, in my opinion. My favorite part of the story was on page 45 when Greg made Rowley carry him up the hill. It was very funny. My favorite charater is Manny, Greg's little baby brother, because he does a lot of bad stuff and never gets in trouble. My least favorite character is Rowley. He is really kind of strangeand wimpy.
This story relates to my life because I have problems with my older brother and with fighting. I think that others should read this book because it is a great story.