The Big Fish
Written by Klaus Kordon
Illustrated by The Tjong Khing
Reviewed by Chase M. (age 9)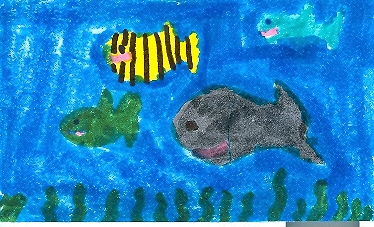 Have you ever seen a big fish? I have! It was daytime on a little island. A storm hit Milo and Jalko Island. A big fish called Tin-Lin wasn't on the island. If he didn't touch Tin-Lin he could die in the sea. Read this story if you want to know what happens.
I like this book because it has good pictures. It is fun to read! I liked when Tin-Lin got washed on shore. It felt fun to read this book.
I recommend this book to people that like to fish.