Going Solo
Written by Roald Dahl
Reviewed by Tori F. (age 8)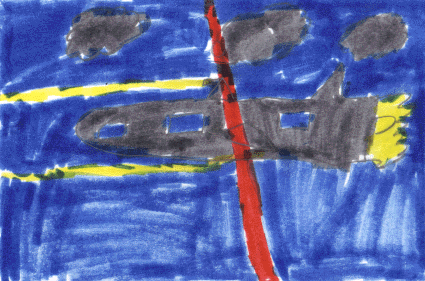 I chose this book because I like airplanes. I really liked the cover.
Roald Dahl went to the army and his troop won the battle. They only had 7 people on their team. They won the battle because they were smarter.
I like the part where Roald Dahl was fighting the ships. I likd that part because that was the part where there was a lot of action. I thought that Roald Dahl was going to die when the enemy hit him but he stayed alive.
I recommend this book to a second grader or higher because a first grader or lower doesn't read books with 100 pages or more.