Geronimo Stilton: Christmas Toy Factory
Written by Geronino Stilton
Reviewed by Jimmy D. (age 8)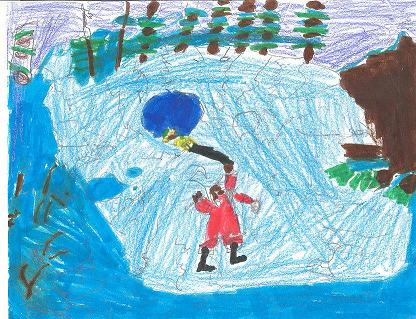 In this book, all of the characters are mice. After Geronimo delivered all of the presents from the North Pole, Ding Dong the elf went to a frozen lake. Then CRACK went the lake. Read to find out what happens to Ding Dong.
I like this book because on Ding Dong's face it's almost like steps on the stairs. My favorite part was when they had a big party at Geronimo's house because it looked like fun. This book reminded me of Santa Claus and Christmas with my family.
I recommend this book to people who like Christmas chapter books because it's really good. Thanks for reading. I hope you will read this book and I think you are very good readers and thanks again. Goodbye my fans.