Scary,Scary Halloween
Written by Eve Bunting
Illustrated by Jan Brett
Reviewed by Kiana M. (age 6)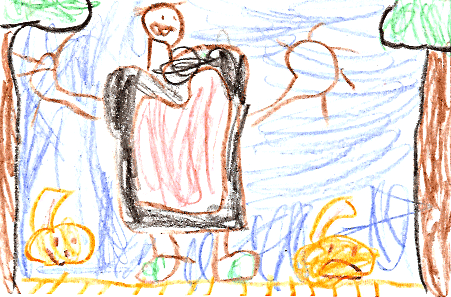 It is Halloween night. Everyone is wearing costumes. Everything is scary.
I like this story because at the end, you find out that the cats are the scared ones. I like this book because it's on Halloween and I like Halloween time. It's a cool book because it has cool costumes and they get candy like I do when I go trick-or-treating.
I think people should read this book because its all about Halloween and the kids in the book wear cool costumes and they are really scary.
I think teenagers, kindergarteners, and first graders would like this book because they like trick-or-treating and getting candy too.