A Surprise for Squirrel and Rabbit
Written by Dot Meharry
Illustrated by Nick Diggory
Reviewed by Alana H. (age 7) & Aliyjah E. (age 7)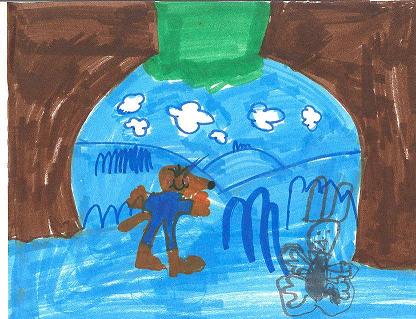 In this book there is a squirrel and a rabbit. It takes place in the woods in winter. The squirrel got some nuts. The squirrel dropped the nuts at the rabbit's door. Then the rabbit picked up the nuts and put them by the squirrel's door. Read to find out what happens next.
My favorite character is squirrel because I'm a girl and she is a girl. My favorite character is the bunny because it's funny that he wears clothes. We like the story because it's about helping people.
We recommend this book to kids that care about animals in the winter.