Charlotte's Web
Written by E.B. White
Illustrated by Garth Williams
Reviewed by Will L. (age 11)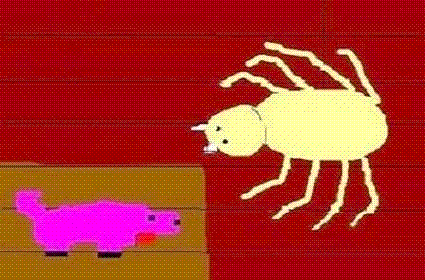 Charlotte's Web is a story about Wilbur the pig who was born into a world where people wanted to turn him into lunch meat. Charlotte the spider vowed to save Wilbur from becoming Christmas ham. Charlotte came up with plan after plan to save Wilbur from his demise. Wilbur got entered in a contest in the county fair and was pretty confident about victory. If you want to know the place Wilbur comes in you'll just have to read the story.
I think that the author was trying to tell me that when a friend is in need, you go beyond extraordinary lengths to help them because if something happens to them, you cannot just wipe that from history. I thought the story was suspenseful, happy, and sad at the same time. I enjoyed reading this book because the suspense makes you never want to put it down.
My favorite part was when I found out Charlotte was going to have an egg sack with many baby spiders. This was my favorite part because I wanted to find out how they would act towards Wilbur. I think the character Fern is like me because when she heard her father was going to kill the runt pig, she stopped him from doing a thing to the piglet. Like Fern, I don't like animals getting hurt or killed. The end of this story was happy yet sad, but if you want to find out why, you will just have to make it that far in the story.
I liked this story because it was an interesting story with surprises in store for all of its' readers. Also, this story was full of twists and turns that you probably wouldn't expect. You will love reading about all of the amazing characters in this fun to read book.
I highly recommend this book to boys and girls of all ages that enjoy reading suspenseful, happy, and sad books. I enjoyed reading this book and I hope that you will too.