Quisiera tener lentes como Rosa/ I Wish I Had Glasses Like Rosa
Written by Kathryn Heling
Illustrated by Bonnie Adamson
Reviewed by Lily S. (age 5)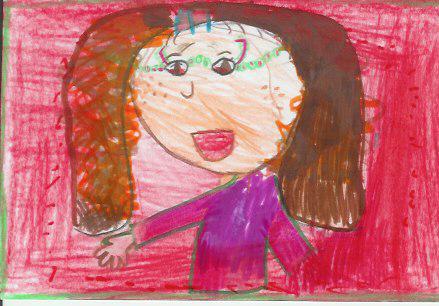 We read the book "Quisiera tener lentes como Rosa." The book is about a girl who wants to get some glasses like Rosa, her friend.
My favorite part is when she gets her grandmother's glasses and by accident she gets the glasses on the soup. It is funny but her grandmother is going to get mad and never lend her stuff again. I also like this book because I used to get my grandmas hat when I was small.
I would like my friend Marieli to read this book; she would laugh at it because Rosa's friend wore different glasses.
(This review was dictated.)