Five on Finniston Farm
Written by Enid Blyton
Reviewed by JayMan B. (age 9)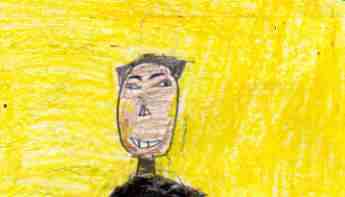 Five on Finniston Farm is a fantastic story. It is about four kids and a dog going to a farm, a place where their relatives live. They find out that there was a castle nearby which has a dungeon filled with expensive treasures. They dash to dig for it while someone else is, too. Will the Famous Five discover the treasure first or not? Read Five in Finniston Farm from the series The Famous Farm to find out.
I liked this story. I enjoyed it because it reminded me of my brother who explored my basement. When I read it, I felt excited because I wanted to find out what would happen. I picked this book because it seemed like an interesting story. Julian and Dick always made jokes. George, a girl, sounded silly wanting to be a boy. Anne was always "scared" and Timmy was always fierce, like when he barked at Snippet. These five are in all 21 mysteries in the series.
Younger kids might not understand the enourmous words Ms. Blyton uses. Older kids or adults might think the story is boring. I recommend this story for kids seven to fourteen years old. I recommend this book because the mystery was the most interesting part. I think readers will like the mystery, too.