Me Oh Maya
Written by Jon Scieszka
Illustrated by Adam McCauley
Reviewed by Ty T. (age 9)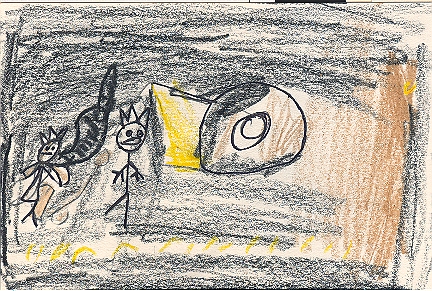 One minute Joe, Sam, and Fred are shooting hoops in Brooklyn; the next they're in the middle of a more dangerous game in Mexico around the year 1000. The other team is wearing feather headdresses. The hoop hangs sideways and the game is played without hands, Mayan style basketball! Read this story to see if the boys get back to New York safely.
My favorite part was when the boys have to play the game. I like to play any kind of sports just like thm! Joe was my favorite character because he is funny. This book reminds me of being home because we like to play lots of games and have fun with each other.
I recommend this book to my friends and brother because they love sports too!