Marco? Polo!
Written by Jon Scieszka
Illustrated by Lane Smith
Reviewed by Cheryl L. (age 9)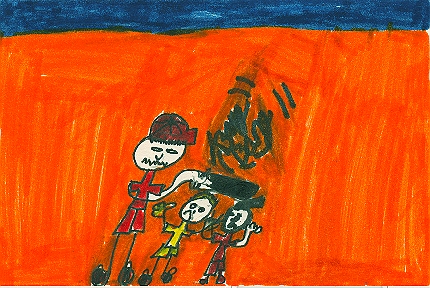 The boy's (Sam, Fred, and Joe) go out to the pool after getting hit with a newspaper. After a while they start playing Marco Polo and suddenly they are in the desert. The boys meet this guy named Marco Polo. Marco Polo thought they were spies sent from another country. Read this book to find out if they can warp home safely.
This book is similar to Knights of the Kitchen Table which is by the same author. Both books have the same characters in them. My favorite part was when they boys were playing in the pool. I love to swim too! Joe was my favorite character, he said many things that were funny.
I recommend this book to my classmates because they like funny stories too!