The Time Warp Trio Tut Tut
Written by Jon Scieszka
Illustrated by Lane Smith
Reviewed by Chandler P. (age 8)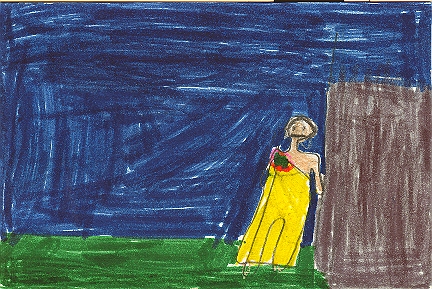 Sam, Joe, and Fred were working on their science projects. They were talking about Joe's birthday present from his uncle. Sam, Joe, and Fred ended up in Egypt. Joe, Sam, and Fred and their new friend told them about the tomb of King Tut and Egypt. The boys met someone; his name was Thutmose the third. He was a king. Thutmose tells the boys about what he is going to do when he rules Egypt. Sam, Joe, and Fred meet Thutmose's other friend. They also see Anna. Thutmose's friend hits his head on the wall. Finally they get back home.
The funniest thing in this book was when Thutmose's friend hit his head on the wall. It made me laugh. This story was by the same author of Knights of the Kitchen Table. They are similar because the same characters are in both books. I liked this book because it tells me about Egypt and I really like Egypt and would like to go there some day. I started learning about Egypt when I was in summer school, it was so much fun!
I recommend this book for children over the age of 8 because it has some words that are harder to pronounce.