Oh Say, I Can't See
Written by Jon Scieszka
Illustrated by Adam McCauley
Reviewed by Jessica R. (age 8)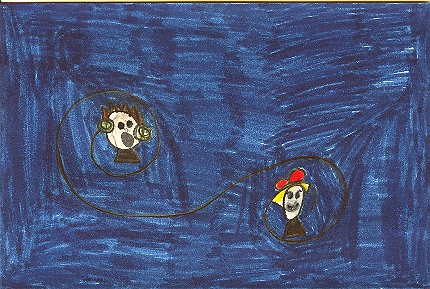 One Christmas day Samantha said her homework ate her cat. Then she said I opened the book and looked in it for her homework. She looked at George and warped back into that time. Three soldiers think Fred, Joe, and Samantha are spies. Samantha found her robot cat. Fred, Joe, and Samantha meet George Washington. Fred drew a picture to help win the war. George looked them up so they wouldn't leave. Samantha finds the book and time warps back to their home.
There were characters in this story that I liked, especially Fred because he says and does funny things. This story reminds me of Christmas because I got a book as a gift too! This book is similar to Knights of the Kitchen Table because they are about the same three boys.
I recommend this book to anyone who likes adventures. These boys have many of them.