How To Eat Fried Worms
Written by Thomas Rockwell
Illustrated by Emily McCully
Reviewed by Seth V. (age 8)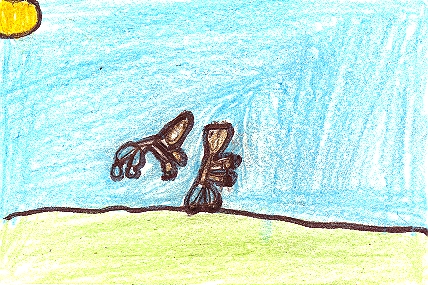 Billy, Alan, Joe, and Tom are friends. The story starts in Billy's dad's barn. They make a bet that Billy has to eat fifteen worms. Billy's father got mad when Alan was too close to the old well. Find out if Billy eats his last worm.
This book is not like any book I've read before. I have never read a book where kids are making bets. This story reminds me of when I got in a snowball fight with my buddy. I like Alan and Billy because they made a bet.
I recommend this book for children ages 8 through 14.