How To Eat Fried Worms
Written by Thomas Rockwell
Illustrated by Emily McCully
Reviewed by Russ P. (age 8)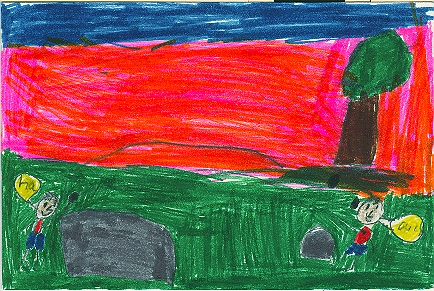 Billy, Alan, Joe, and Tom are friends. Billy made a bet with Alan that he couldn't eat 15 worms in 15 days to win $50. It takes place in Billy's barn. The most important thing was that Billy had to eat the worms. Billy won the bet.
My favorite part was when they had a mud fight. It was funny because they got muddy. Billy and Alan are my favorite characters because they started the bet. This story reminds me of my brother. He dared me to put three leeches on my arm. Then I did it.
I recommend this story to kids in grade two and up. Younger kids wouldn't be able to read the words.